Today I finally got a chance to try out Subform, it's different but in a good way.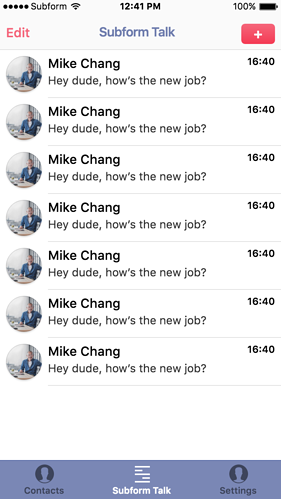 I believe that I've seen an image dataset in Subform's Kickstarter video, how do I do that? The case is that I've "component-ized" the tab bar but now the icon is propagated to all of its instances.
Here's the source file.
Subform and the Subform logo is trademarks of General Reactives,