Mac OS X version 10.12.1
I'm using Subform 0.0.0 8afa768 on Darwin 16.1.0 and am having trouble when creating datasets with large amounts of copy.
Steps to reproduce
• Create text field, add in a paragraphs amount of text.
• Duplicate text field
• Create new datum and add in another paragraphs worth of text
Result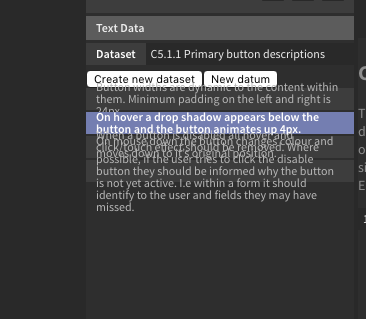 Desired outcome
A neater list
Other ideas
You can only link a text field to a dataset by duplicating one that's already a part of the dataset. It would be good if you could link a new text field to a dataset by typing it's name (providing you've named the dataset) in the Dataset name input.